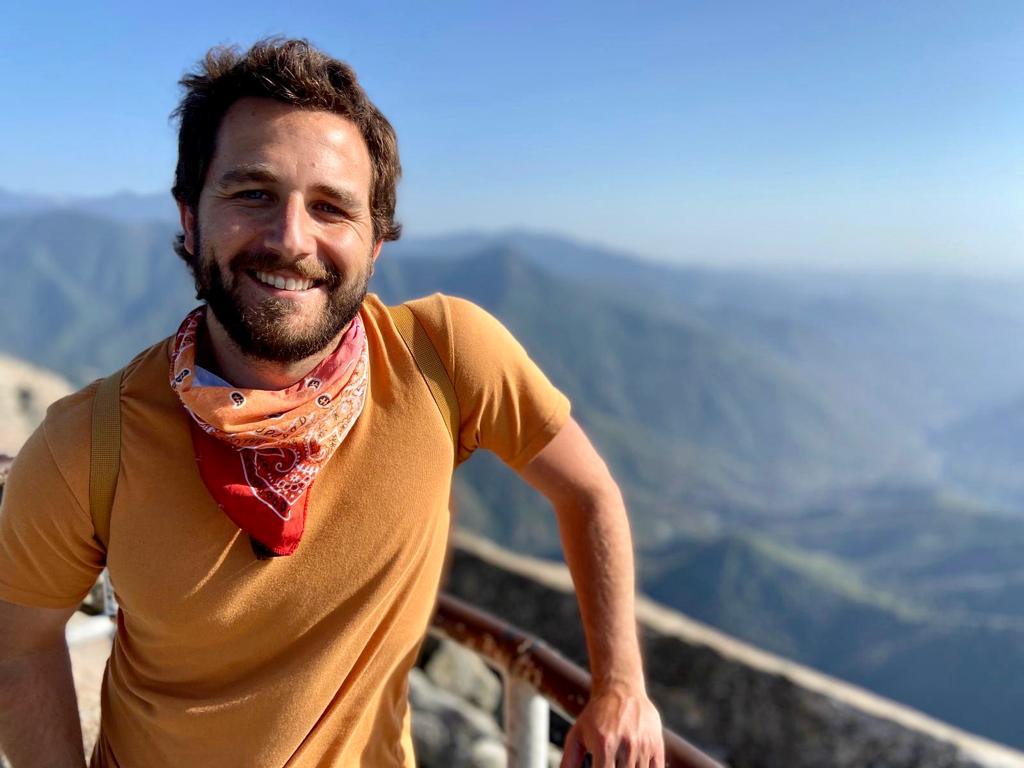 Santi Bibiloni (33) is a Silicon Valley-based technology entrepreneur and Co-Founder & CEO at COR, a solution he co-created to improve the work-life balance of creative people.
COR is today serving Fortune 100 clients in 38 countries, and is backed by some of the most prestigious investors, such as GFC (Global Founders Capital), 500 Startups, ScOp Ventures, among others, including top Angel Investors such as Kevin O´Connor (Founder DoubleClick, sold to Google in $3 billion), Doug Smith (Founder Anaplan, NYSE: PLAN), Ed Castro Wright (CEO Walmart.com), Kevin Thompson (YouTube´s CTO & Uber´s Vice President)  Marcos Galperin (Founder MercadoLibre, Nasdaq: MELI), Mati Woloski (Founder & CTO Auth0, sold to OKTA in $6.5 billion), Tibi Ordano (Founder Decentraland / MANA, crypto market caped at $4 billions) and Tom Chavez (Founder Krux, sold to Salesforce in $1 billion).
However, the story begins a bit differently 🙂
Santi had two drivers since he was a kid: 1) doing something big, 2) give opportunities to people who never had them.
At the age of 14, he started doing milkshakes in his house and then sell them at the beach, until the resort prohibited him to do it. So he learned how to do (and sell) thread bracelets to the same people.
In parallel, he started cooking and serving food in a public shelter for homeless people. Since then, he has always dedicated a large part of his time to helping poor and young people with social disorders to overcome their situations, trying to show them a different way of thinking and a different perspective of the world.
When he got 20, after two years working ad honorem for a non-profit organization and writing in some junior magazines, he decided to start his blog out of college: "No Tenemos Techo," (aka "we have no roof," meaning "we have no limits"). The blog, which was built out of WordPress, became popular, and some of its articles were published in different international newspapers. Santi decided to create a book with the blog top-rated posts and sell it during a three months trip to finance part of it.
Back from that trip, a senior tech journalist hired him to write one of his book chapters about Steve Jobs' recent death. 
Santi finished his bachelor in Communication Sciences at the age of 21, during the year in which Austral University was named the best private college in Latin America. 
eCommerce was about to become a big thing in Latin America, so Santi leveraged his WordPress knowledge to build quick websites for small and medium businesses. That's how Balloon Group started, with no investors capital, up to becoming one of Argentina fastest-growing companies in its industry with 400 clients in 12 countries. It was then acquired by San Francisco-based, Fastforward.ai.
Balloon Group's first office was an NGO's storage room with no windows.
Santi helped launch ASEA, Argentinian Entrepreneurs Association, to create and promote public policies that enable startups to grow faster and easier in his country of origin.
Santi and his old-time friend Jose, who was also a Partner at Balloon Group, realized that time deviations can collapse any professional service firm, such as agencies, consulting or software development shops. They understood that the difference between a project estimated time and the real-executed time was the main issue for overwork, turnover, and money loss.
Santi and Jose decided to start COR, the first all-in-one management software that will automate timesheets to solve this problem. Having clear visibility on time and cost allocation could make these companies have more significant profits and produces a better wor-life balance for creative and professional teams.
At COR, Santi felt how he could: 1) do something big by 2) helping others overcome their situation. Moreover, capitalizing their experience in the tech & services space.  
In 2016, with 27 years, Santi moved to Silicon Valley to launch COR. If this new purpose-driven long-term company would be big, it needed to be from where things were happening.
At this time, the US Government had given him an Extraordinary Abilities visa (Green Card) and Santi was featured as "Argentina´s businessmen under 45". That same year, the Buenos Aires City Government named him "Argentinian ambassador in Silicon Valley" for BA´s Take Off Talent program.
In 2018 he co-launched 22x Fund, the first ICO that enables trading cryptocurrencies (and fiat – i.e., USD) for real equity in the best Silicon Valley startups. It was a way to fund COR leveraging the cryptocurrencies boom. 
Recently, COR made public that the company was serving worldwide advertising agencies and consulting firms such as Ogilvy, VMLY&R, Wunderman Thompson, Grey (AKQA Group), DDB, BBDO, TBWA, McCann, MullenLowe, FCB, Leo Burnett, Digitas, Saatchi & Saatchi, Havas and Dentsu. David Sable, former Global CEO at VMLY&R, became a formal advisor to the company.
Creative and professional teams are moving forward, so is COR´s purpose.
Santi usually speaks and serves as a jury in different significant international events. His companies and him have been featured in Forbes, TechCrunch, Huffington Post, plus other 100+ various newspapers worldwide. He is also a Sales & Fundraising mentor at 500 Startups.
Today, Santi continues to grow COR to help the company accomplish its long-term vision within creative teams.